Female Connector 6 Pin firewire IEEE 1394 for Yaskawa for Panasonic Servo Motor Encoder 6 P SM-6E Cross Molex 54280-0609
May 13, 2022

TC55H-single-axis-controller
May 18, 2022
MPG Pendant Handwheel CNC
₨12,000.00
WaveTopSign HandWheel Pulse Generator CNC Electronic HandWheel 4axis 6axis MPG 60mm DC5V 6pin 100PPR use for CNC Router Machine
Share
Description
MPG Pendant Handwheel
NC Pulse Generator 4/6 Axis MPG Suspension Handwheel 5V Ncstudio Syntec LNC Technology System CNC Machine Tool 15-Pin Connector
Feature:
Unconnected wires must be cut into bare copper, and then wrapped one by one. Do not touch any other circuits, components and shells to avoid short circuits
1. Please read the manual carefully before wiring, so as not to affect the operation of the handwheel.
2. The positive and negative poles of the encoder must not be faulty. The voltage is too high to burn, usually 5V, and a single system such as Mitsubishi 12V, PLC after 24V.
3. The COM point is the common point of the handwheel switch and must be connected, otherwise, the switch cannot work normally.
4. Handwheel operation is light and easy to be damaged by collision. Do not use too much force when rotating the code plate and switch, so as not to affect the service life
5. If there is no A-, B- signal, no need to connect
6. If Mitsubishi does not have A-, B- signals, and PLC does not have A-, B- signals, these signals are not connected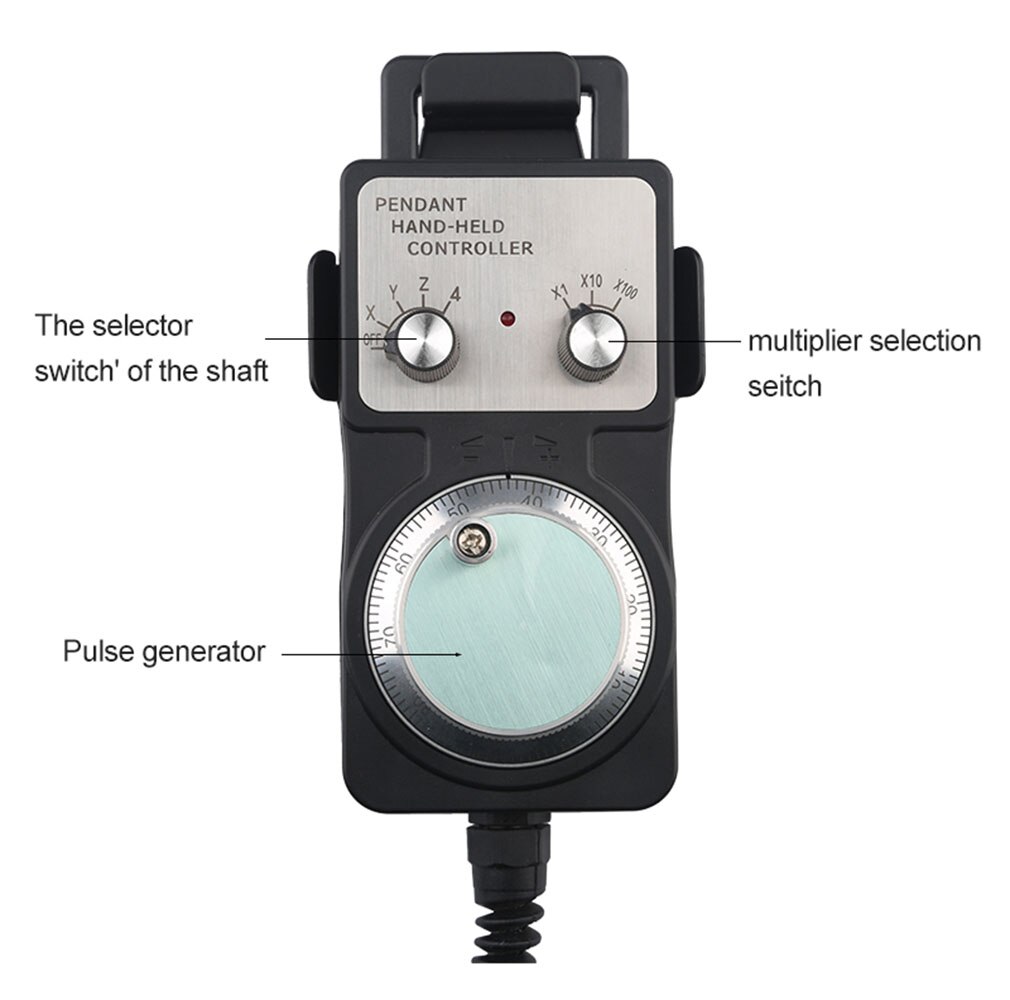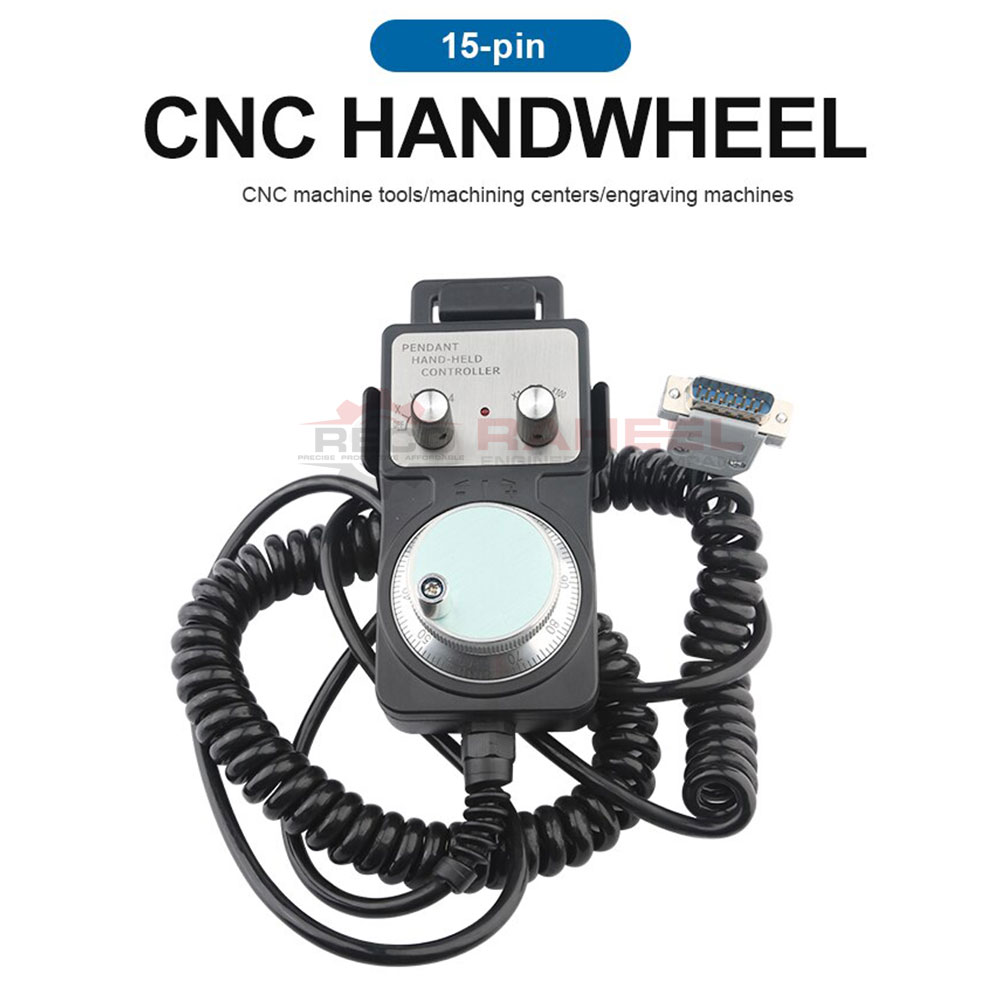 Voltage: 5V, 12V, 24V
Resolution :25, 100
Adsorption method: magnet adsorption or hook
Output circuit: open collector, voltage output, complementary output, long wire drive
Application industry: CNC machine tools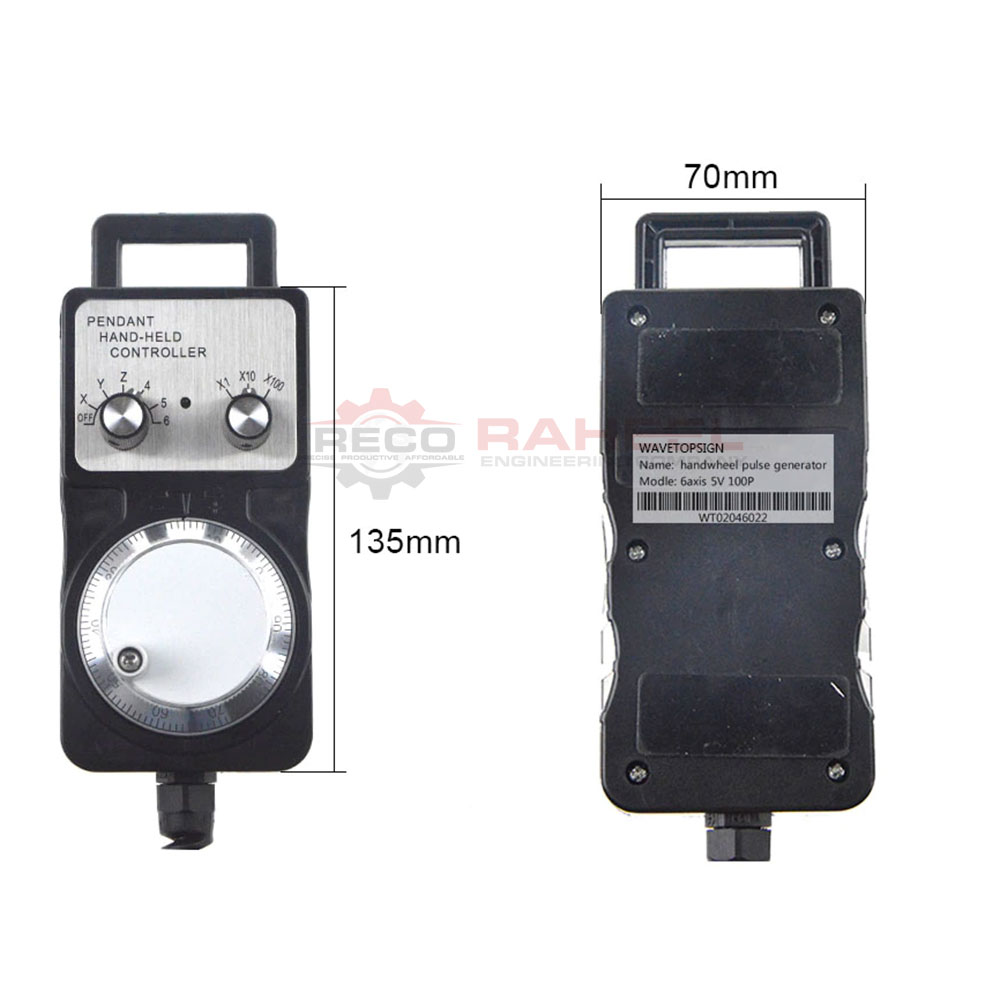 Uses and features
High insulation strength, with shaft transfer switch, oil discharge design, with X1, X10,X100 three levels of the multiplier, can realize 6 axis and multiplier switch.